R & M Diesel is a family run business that was established in 2007. Our small-town values keep us honest and hardworking. When you bring your truck to us for maintenance or repair, we'll treat you with respect and dignity. We won't worry you with unnecessary expenses. We sincerely appreciate your business.
We're truck people. That means you care about your truck, and so do we. Combined our shop has 80+ years of experience. Our team of qualified technicians will ensure you receive the best practices in the industry. Come and see for yourself.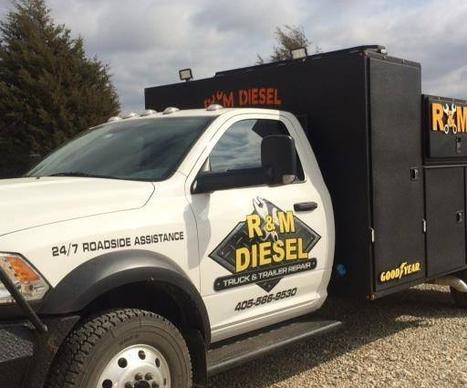 We know your time is valuable. We have 3 service trucks standing by to get you back on the road as soon as possible. We do our best to keep our trucks stocked with the most common parts: (alternators, starters, batteries, hoses, filters, coolant, oil, etc..) We carry 55 gallons of fuel. Mobile computer diagnostics (engine and ABS) are available. We also have a mobile hydraulic machine. We stock 4 major tire brands for your convenience and do Goodyear and Michelin National Tire accounts.